What Is GameFi: Understanding Play-To-Earn Blockchain Games
The recent trend in the Gaming world is GameFi, Gamers are being attracted by the prospects offered by Blockchain Technology based games to Players who play their video games. 
Value Included:
What Is GameFi?

What Makes GameFi Games Different From Traditional Video Games.

Key Features Of GameFi.

What You Need To Play GameFi Games.

Best GameFi Games
Unlike traditional video games that offer Pay-To-Play model to Gamers, GameFi games offer their users a Play-To-Earn Model in which they are rewarded for their time and monetary investments. 
In this article we'll explain What is GameFi, Why GameFi games are important and How GameFi works.
What Is GameFi?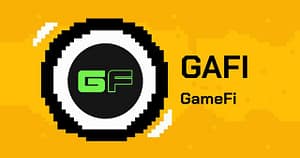 GameFi comes from the words Game & Decentralized Finance, It's a Gaming concept based on Blockchain Technology where players earn rewards for the time, efforts and money they invest in the Game. 
GameFi gives the Players absolute control of the Virtual items of the game and they're the sole owners and decision makers of the game. 
The Video games use Blockchain Technology which through its Decentralization features give power over the game to the users of the game instead of a Centralized authority. 
What Makes GameFi Games Different From Traditional Video Games
A Research carried out by www.statista.com revealed that In 2020 in the US, Gamers spent $76.15 billion & $85.86 billion on Video games, purchasing game boosters, additional features, bonus coins, in-game assets, character modification and upgrading to the next level of games.
This earned a lot of money for Video game companies & game developers but for the most part of it, Gamers earned $0 in return for their huge investments.
In addition it's worthy of note that of the over 3.3 billion Gamers in the world 99% of them don't earn money for the Video games they play. It is therefore sad that people invest time and money in Video games such as Grand Theft Auto (GTA), Fortnite & Pro Evolution Soccer (PES) and earn no rewards for it.
On the contrary, with their Play-To-Earn Model, Blockchain Games such as Sandbox, Axie Infinity and Alien Worlds Gamers earn money for their Investments.
Also Read: How To Create And Develop Your Own Metaverse Using Unreal Engine
Key Features Of GameFi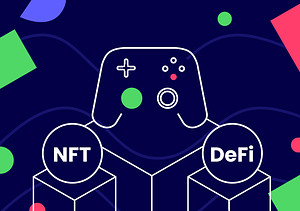 Play-To-Earn (P2E) Model:

The Players make money for fulfilling certain tasks in the game. The in-game assets players earn as rewards, can be in the form of NFTs or Tokens. Which they can then convert to Cash or other Cryptocurrencies on Cryptocurrency Exchanges. 
Players don't need to place a withdrawal then wait for the creators of the game to approve their withdrawal before they can convert it to Cash. The smart contract feature of Blockchain Technology means that transactions will be automatically executed once players meet the conditions put in place to earn their rewards.
Decentralization:

Epic Games own Fortnite and therefore all the revenue earned in the game & the decision making is done by Epic Games. On the contrary the Users are the ones in control of GameFi games and are solely in charge of the decision making. The creators of the game are the creators but everyone of the players take part in the decision making process and have to vote on the policies that govern the Game.

NFTs:

Non-fungible Tokens are Unique digital assets that exist on the Blockchain and can not be forged or counterfeited. NFTs can be in the form of Avatars, they could be digital items representing real world properties such as Artworks, Land or Musical files.
In Blockchain Games Users earn Non-fungible Tokens (NFTs) which they can use to play the game or sell on an NFT marketplace such as OpenSea.io.
What You Need To Play Blockchain Games
Unlike traditional games where you create your account using your email, username and password. To play on GameFi you'd have to Create a Cryptocurrency wallet. However the type of Cryptocurrency wallet you need for a particular game differs. 
For instance to play Axie Infinity you'd need an Ethereum wallet (Ronin wallet preferably) and to play Alien Worlds you'll need a Wax wallet. Once you've created your wallet, fund it with the Cryptocurrency or NFT you need to play the game. 
However there are Blockchain games that are free to play (You can still earn money with them), Gods Unchained is an example. 
Related Topic: Metaverse Gaming: 5 Best Play-To-Earn NFT Games
Best GameFi Games
Here are the best Video games using the Play-To-Earn Model.
Developed by Sky Mavis, Axie Infinity is the best GameFi Play-to-earn Blockchain game. Users play the game with Axies which are NFTs in the form of Avatars that they can breed and use in Battle.
 Players earn NFTs, Axie Infinity shards (AXS) and Smooth Love Potion (SLP) which they can exchange for Fiat or Cryptocurrencies on NFT marketplaces or Cryptocurrency Exchanges.
The game is based on Ethereum Blockchain, therefore you'll need an Ethereum wallet to play the game.
Alien Worlds is an NFTs Play-to-earn game where Gamers can play with Non-fungible tokens and earn rewards in Trillium (The Governance token of Alien Worlds) and NFTs.
The Wax Blockchain based game rewards Players with NFTs that can be sold on AtomicHub marketplace. You can play and earn on Alien Worlds by mining Trillium & A Wax wallet is needed to play Alien Worlds.
Gods Unchained is a Play-to-earn trading card Blockchain game where players compete using Cards. The Ethereum blockchain based game is free to play with new players getting 70 cards to play the game. You'll need an Ethereum wallet, MetaMask wallet is highly recommended.
In summary, to earn from GameFi games you need to be skilled in the game. Players earn rewards based on their knowledge and experience and need special skills to beat other Users in Competitions.