10 Best Ways to Make Money From Your Land in The Metaverse
The Metaverse is a Virtual world with a Multi-trillion-dollar potential and it would be great if when it reaches its potential, You can personally boast of having earned meaningful income from this goldmine that's still in its earliest period.
This Story Contains
Best Ways To Make Money From Your Land In The Metaverse.

Rent Your Land To Developers.

Build A Virtual Property On The Land.

Virtual Properties You Can Build On Your Digital Land.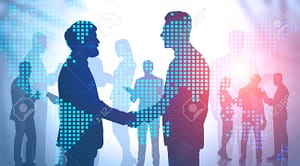 To make money from the Metaverse; you'll need to have a parcel of Land in a Metaverse platform or rent one and have some basic design skills otherwise hire a Designer with a good knowledge of UI (User Interface) and UX (User Experience) design From a Freelance site like www.fiverr.com.
For Users who bought Land on Decentraland and Sandbox when both platforms launched Holding onto their land was Worth the wait.
However, if you're looking to make some money from your digital land while still waiting for its value to appreciate or maybe you're not willing to sell at all and would rather hold on to it for a maximum Metaverse experience. There are some Businesses you can invest into that will earn you good income if you do it well.
To start with, you should make sure your Land isn't in the middle of nowhere. It should be in a place where there's a lot of traffic, it should be close to where other Users have their land such as an estate so you can get Users who will patronize your business.
Here are the best ways to make money from your land in the Metaverse
Rent your land to Game developers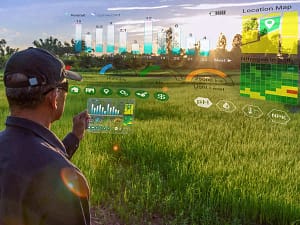 This is a good way to earn income with your Land, while it's value appreciates. You can rent your Land to Game developers who need a parcel of Land for their Metaverse project.
Negotiate a price for the Land while they develop Gaming experiences on your land. You earn the agreed fee and the Game developer will have to move his Digital property from your land once the contract expires or is terminated.
Related Topic: How To Rent Land And Properties In The Metaverse
Build a Virtual property on the Land
 Most people ask, why should I build a house I can't live in? or create a Virtual property I can't access? 
They base their argument on the fact that Virtual properties are Intangible and therefore valueless. However, the fact that Virtual properties like Lands or buildings are Intangible doesn't make them useless or valueless.
They contain intellectual properties, data and Information such as Legal documents backing ownership of the Property, Bank accounts, Websites addresses and Personal Information etc. Television series, ebooks, digital music. 
You pay $100 to attend a Concert. The card or piece of paper (Ticket) isn't what is $100, it's the value that the piece of paper gives.
Virtual Properties You Can Build On Your Digital Land.
If you're interested in building a digital property on your land, you might consider Creating Properties such as.
The Idea is simple: You can do this in the model of an ecommerce business; People visit your virtual mall and place their orders which you deliver to their physical home. You can also sell Information and digital products like ebooks to your customers. As well as Metaverse Gaming items like Avatars or Weapons.
If there's an Industry in the Metaverse where success is guaranteed, it's the Gaming Industry.
Games with the concepts of the Metaverse have existed for a long time, Second life an Online Virtual world has been in existence since 2003 and is described by many people as the first Metaverse.
If you have the ability, build Interesting Games on your virtual land. Other Users can play games and you earn commissions from their in-game purchases. 
Your game doesn't have to be something out of this world, you don't have to base your game on the Idea of going to hell and escaping to heaven. It can in fact be based on an existing game that you just make the Ideas and Usability better.
You should also host Gaming contests and Giveaways to make your Game more interesting and popular. To Make this possible, you'll need to hire a Game developer who can handle the coding and design aspects of the game.
You can have a Virtual art exhibition and Art museum where people can buy or view Artworks, Avatars or NFTs. It doesn't even have to be your own Artworks, you can contact artists and promote their works while you both earn money doing that. People will come to your Virtual art gallery if you have Captivating artworks to offer. 
Many people dream of viewing the works of established Artists as well as popular artworks like the Mona Lisa and are willing to pay for it. 
You may create and sell the Artworks of talented emerging artists to your visitors in the form of NFTs. NFTs are a booming industry and if you can create and sell NFTs and Avatars you can end up making millions of dollars.
You can also have people view Artworks in their Digital form and you deliver it to them Physically.
To do this, you need an Interesting setting and a beautiful Idea, if you're going to attract Large numbers of people. Make sure it's an immersive entertainment attraction.
You can browse the internet about popular Amusement parks like Magic kingdom park, Chimelong Group, Universal Parks & Resort, SeaWorld parks & entertainment, and Walt Disney world resort.
 It would be great if you create a Unique Theme Park but if not you can base it on existing Ideas.
Build A Virtual Cinema, Host Parties, Concerts & Get-togethers
People party a lot and your own digital property might just be a place where people can socialize, club, meet friends and attend music concerts. You can also build a Cinema where people can watch their favorite movies in 3d.
Rent Virtual Advertising Spaces and Promote Businesses
Advertising is a huge part of the Metaverse though it's not yet being fully implemented. However, Big companies like Meta (Formerly Facebook) have plans to invest in Advertising in the Metaverse.
 You can make money by creating an Advertising space on your land where people can Promote their businesses. Traffic is important in Advertising, so If you're going to scale this Idea, you'll need to have your land situated in a place where there's traffic such as an Estate, close to a popular place where people visit or at a Virtual business hub. 
Maybe you haven't given it a thought but, the business you're currently doing or planning to do can be promoted through the Metaverse. You just have to target people who are interested in your offer and sell your products to them.
Host Virtual tours/Ecotourism 
You might see this as nonsense, but there's a place in my country where I personally would pay to visit. Even if it has to happen on the Internet and I believe there are a lot of people who have the same Ideology.
Having good communication skills will help you a lot in this.
 You can serve as a Guide to people who want to go on tours of popular places around the world but can't due to Travel restrictions, Financial constraints or maybe other reasons.
Do proper research and find out Popular places you know very well in which People are interested, setup it's virtual version on your land.
Having the virtual version of the Eiffel tower in Paris or the World Trade Center in New York on your land, will attract a lot of people who want to see what it is like. 
You just need to Publish statistics and interesting facts about the Entertaining site you're presenting to the tourists.
You can build an online gambling platform, where Players can gamble and at the same time entertain themselves. Host sports and entertainment events, which includes competitions where people stake their money on the team to win between competing rivals.
You simply make money as the Prize you pay out is lower than the overall revenue. However if you're not sure you'll make $10000 in revenue don't promise the winners $10000 in Prize. Make sure you start small, grow the business then Increase the Prizes. 
In Conclusion if you want to get the best out of your business Idea work with people. Don't try to do everything alone join communities and connect with other people who want to setup their own Virtual business so you can join hands together to create a Virtual business hub.